Dr. Edward R. Bahr, Euphonium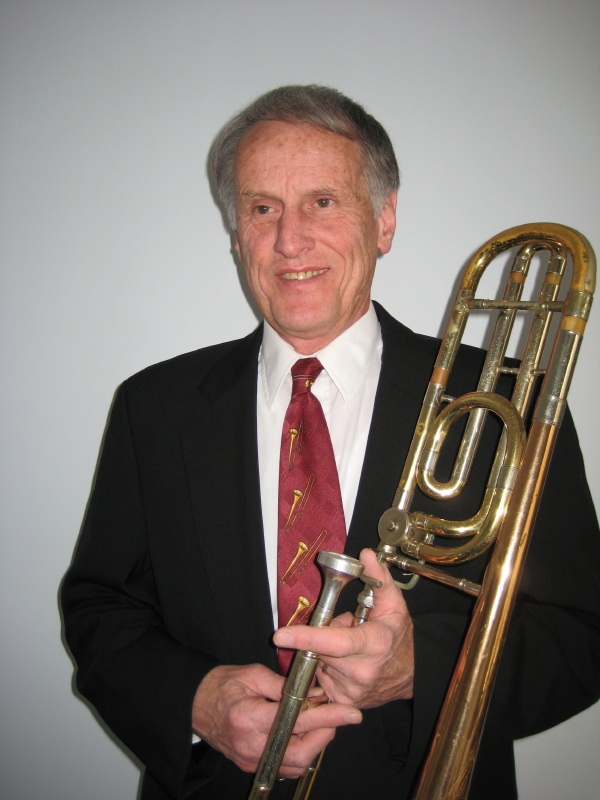 Edward R. Bahr is Professor Emeritus of Low Brass at Delta State University in Cleveland, Mississippi where he taught trombone, euphonium, and tuba; trombone, euphonium/tuba, and brass ensembles; and was trombonist in the Delta Brass Quintet. He received his Bachelor's degree "with distinction" and his Masters degree from the Eastman School of Music, and his Doctor of Musical Arts from the University of Oklahoma.
Bahr has been first trombonist, soloist in, and conductor of Delta Symphony Orchestra concerts in Greenville, MS. Bahr was principal trombonist in the Montgomery (AL) Symphony Orchestra and assistant conductor and principal trombonist with the Erie (PA) Philharmonic Orchestra. He was also an active member of the Eastman Wind Ensemble, Berkshire Symphony Orchestra, Philharmonic Symphony of Westchester in Mount Vernon, NY, Tupelo (MS) Symphony and has performed with the Rochester Philharmonic, Pittsburgh Symphony, Chautauqua Symphony Orchestra, Albany Symphony, and Oklahoma Symphony on trombone, euphonium, and bass trumpet. Dr. Bahr is currently Principal Euphonium with the Northern Michigan Brass Band and First Chair Trombone with the Great Lakes Chamber Orchestra.
Ed has been trombone and euphonium soloist, ensemble player, lecturer, and conductor at International Trombone Association Festivals in Nashville, Tennessee, Rochester, New York, and Las Vegas, Nevada. For 28 years, Ed was editor of Audio/Video Reviews in the ITA Journal, a quarterly magazine, from 1975 through 2003. Dr. Bahr is also author of Trombone/Euphonium Discography, "Brass Instrument Recordings" which is included in The Encyclopedia of Recorded Sound in the United States, and one of the authors of Solos for the Student Trombonist. He has also lectured, performed and/or been clinician at a wide variety of schools as well as state, national, and international conferences including an International "TubaToot" in Seattle, Washington and a National Association of College Wind and Percussion Instructors Symposium.